Hear from Our Clients
We believe nothing endorses our service better than the
voices of the people with whom we have partnered.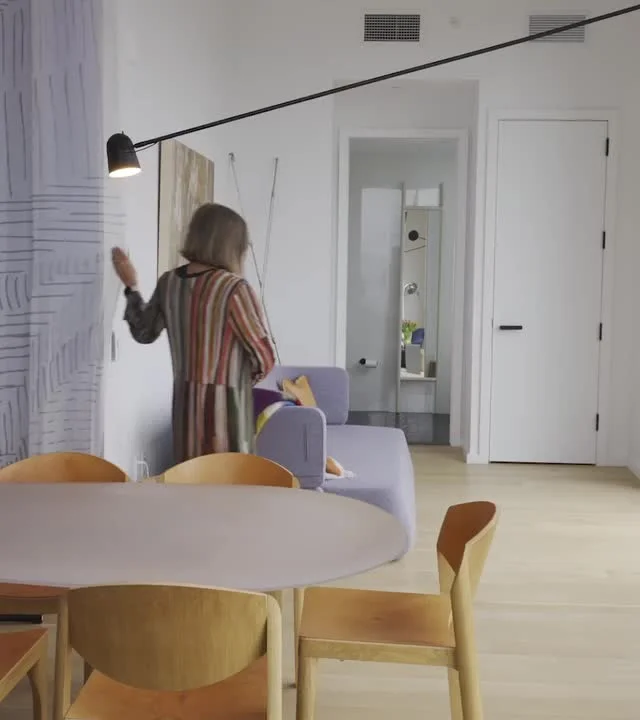 RECENT BUYER
Karen M
SoHo, Manhattan
"This is way more than I ever
imagined, I'm in a neighborhood
I never thought I'd live in, yet here
I am in Soho and I love it."
"Jack was extremely knowledgeable and helpful throughout the entire buying process. He is extremely well versed in the New York City area and gives honest weighted advice in order to air in our decision making. I would work with Jack again and highly recommend for anyone looking for a trusted realtor."
"Jack was an absolute pleasure to work with. He expertly guided me through every step of the purchase process and was an excellent communicator. Whenever I had a question, he got back to me quickly with clean, and actionable information, analysis, and advice. He was transparent when he did not have an immediate answer yet and shared an ETA.

Jack also proactively pointed out pitfalls in the purchase process which put me at ease. He was very upfront about the positives and negatives of the apartments we looked at to give me a full picture. Further, his organizational skills were excellent- Jack stayed on top of everything through my process; he had great follow-through and kept the sale moving smoothly.

Lastly, Jack shared people from his network – mortgage lender, inspectors, etc.- and they were all excellent. I look forward to working with Jack again!"
From the moment we contacted him through the closing, Christian was so attentive, knowledgeable and thoughtful. We really felt that he was our advocate during this process who always had our best interests at heart. Whenever we experienced any delays, we saw him continually follow up and help us move things forward. We feel incredibly lucky to have worked with him during this process and are very grateful to him, Emily and Alice for all of their very hard work. If I know of anyone looking to buy in Brooklyn, I will absolutely recommend your team to them!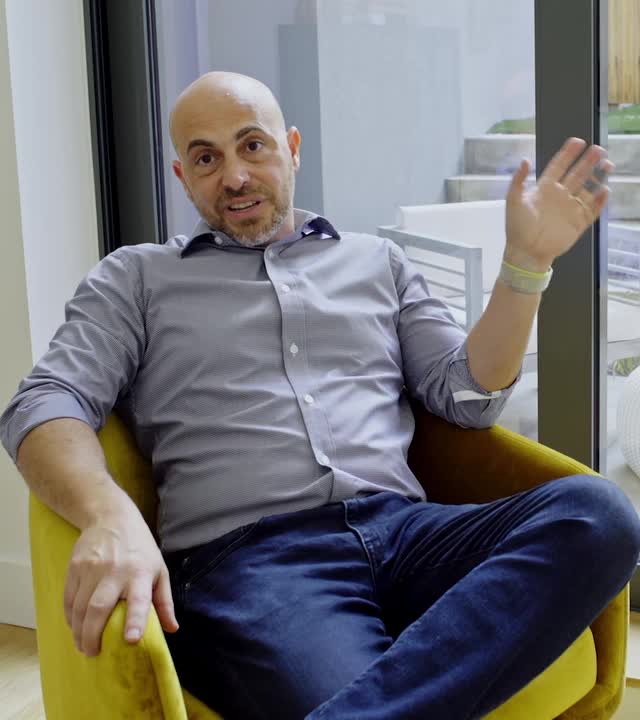 Recent Developer
Anthony M
Williamsburg, Brooklyn
"They've got a sense of the market
and their finger on the pulse of the
market, so they can move quickly and
do the right thing by their clients."
"Marc was excellent. He was always there in person from the initial contact to the staging of the apartment to the final negotiations. He found two buyers for our Co-op, he managed the biddings and obtain the best deal for us. He knows the neighborhood and was able to advise us with knowledge and expertise. I would highly recommend him for a smooth and pleasant experience."
"I was lucky enough to meet Marc when I reinitiated my search for a Brooklyn property. A few years prior, I was looking for a home and my agent at the time didn't seem to listen to what my goals were. What was even more frustrating, I never felt like they were doing anything beyond showing me properties that I could find myself. Fortunately, Marc was a different story. One of the first things I noticed when looking at a property was Marc's focus. In addition to the general first walkthrough of a property, Marc knew how important the small details in unexpected places could have a big impact on the value of a property, for better or for worse. Marc isn't just about the finer details either, and knew where to look to satisfy my broader property goals, while also keeping value and appreciation in mind. Finally, Marc was crucial in the closing process, knowing what to push for and what to prioritize. As chaotic as things can be during this time, he was great about keeping me prepared and bringing things to my attention that I normally would have glossed over. As a first time buyer, not only did I feel like Marc was properly educating me on these aspects, but it was apparent that he had my best interests at heart and I couldn't recommend him enough."
"Thank you so much for your help and enthusiasm! I had a good feeling about OH and had no doubt about you! Melissa you ROCK!

Thank you for a back up plan as well!"
"Ari and his team are simply the best. We've known Ari for a long time and were confident years ago that he'd become one of the top agents, not just in NYC, but countrywide, in no time. He's a complete force and has gathered up an all-star team. We recently went through a very difficult transaction, and Ari saved the deal for us on multiple occasions. He's just the most reliable, likable, and standup person in real estate we've ever come across. He'll always have your back and, even more rare, is enjoyable to work with. We're lucky to have found him"
"Ari was phenomenal – a professional who made our selling and buying experience seamless. He has excellent communication skills, was able to quickly understand our needs, and gave insightful advice at every part of the transaction. With his proactive approach, he transformed what could have been a stressful process into an enjoyable journey, always ensuring we were informed, comfortable, and confident in our decisions. I highly recommend him for anyone seeking a trusted advisor in their real estate journey and wouldn't hesitate to work with him again in the future."
"Christian was a dream to work with, and helped us achieve all of our goals in leasing out our apartment for the first time.

He worked with us in a collaborative manner to get a good understanding of our priorities — start date, long-term tenants, minimizing apartment vacancy, pricing, etc.

We learned a lot from Christian and felt we were in the hands of an expert. He incorporated all of our preferences in order to meet all of our objectives – the experience felt very tailored to our needs.

We were moving to another country which created an added layer of stress for us, but Christian was an absolute Ace. He provided recommendations for painters and cleaners; arranged a photographer at a time that suited us; put together a professional virtual staging and advertised the property in a rapid fashion. We had an incredible 10+ viewings on Day 1, multiple competitive offers, and the lease started on our goal date.

We met all our goals, and could not have been happier with Christian's partnership in leasing our property. We highly recommend Christian's services."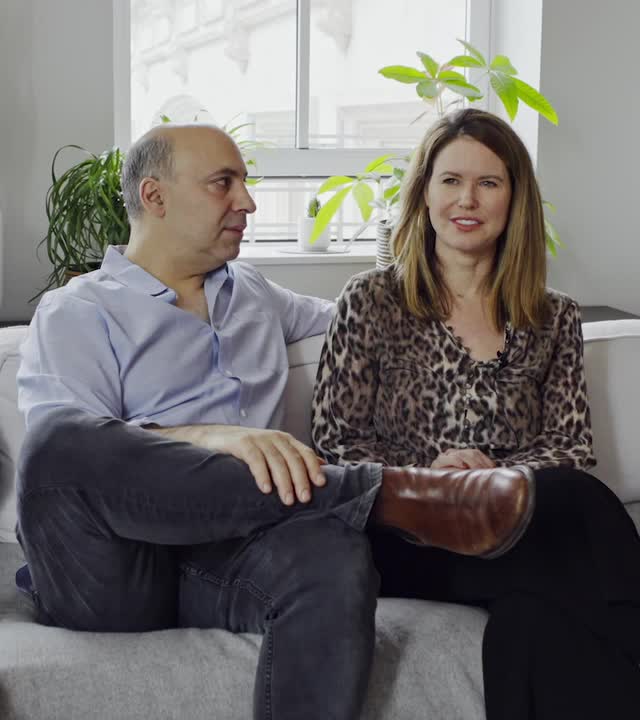 Recent Sellers
Russ & Kerrie M
TriBeCa, Manhattan
"His advice wasn't always aligned
with what would serve him best
– which is another example of how
he can be really trusted."
"Marc is an empathetic, resourceful, and seriously kind professional. He partnered with us and guided the process of buying our home. He went above and beyond making himself available, giving us context about neighborhoods, building details, and processes expectations to make the whole experience seamless and clear. He is thoughtful and expertly took note of what our needs were and suggested properties to match. I am so lucky to have had his guidance in buying our home. And he has a great sense of humor :)"
"Thank you very very much Jordan for everything. From the initial outreach and advice all the way to lease signing, working with you has been such a breath of fresh air. If I have any friends or family looking to buy or sell I will definitely be referring them to you. After a long very frustrating search, I feel very lucky to have been connected with you."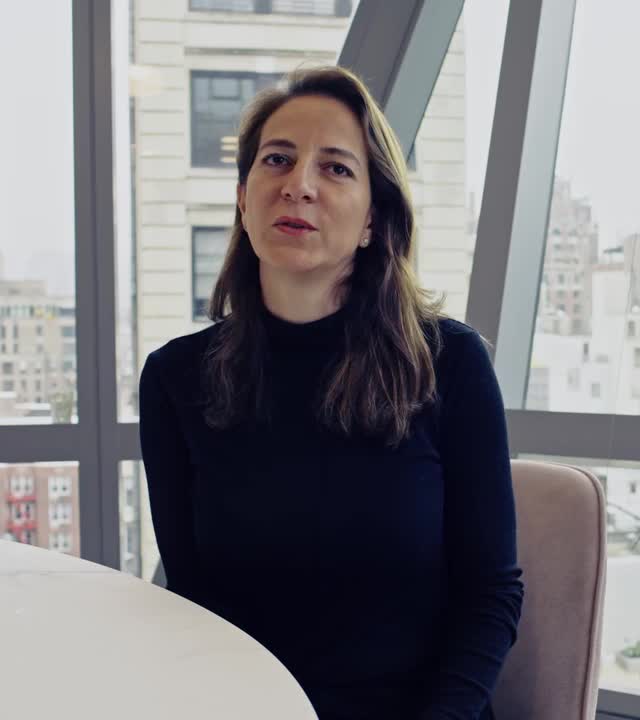 RECENT BUYERS AND SELLERS
Ouafa & Olivier R
Flatiron, Manhattan
"He's not that kind of
'salesy' broker, you really feel
like he's a friend, there for
your best interests."
"We seriously lucked out being paired with Marc – he was fantastic at every stage of the process. He's super knowledgable and detail-oriented, knows everyone in the business, and goes above and beyond on behalf of his clients. He is the consummate professional, but also also funny and personable, and we really enjoyed working with him. We'd absolutely recommend him to our friends and will return to him for any real estate needs. Thanks again, Marc!"
"Great experience all around. Skillfully navigated through a sale and purchase with grace and expertise. Provided guidance on the process, potential properties and pros and cons which helped me to land my new home."
"Kerrie was amazing to work with! Was great about maximizing how
many places we saw, was able to answer any questions I had, and really
took into consideration what I was looking for!"
"I worked with Ari and his team recently and I cannot recommend them highly enough. They are professional, knowledgeable, and very honest in their recommendations – not a typical, "yes man" type of operation. They provided valuable feedback and direction at all levels of the sale of my apartment."
"Working with Ari and the entire Harkov Lewis team was an unexpected joy."
"Warner Lewis is a consummate professional in his field. From the moment he was engaged in the sale of our property, it was clear he was wholly invested in doing everything he could to get the best possible result. The result was not just the sale of the townhouse but the entire process leading up to it in which he was available, comforting with his knowledge and fully responsive at all times. We would recommend Warner without hesitation and are thoroughly relieved we worked with him."
"At all times, they were sensitive to the needs of my family, extremely competent, professional, fun and never pushy. They are by far and away the best agents I have ever dealt with and I couldn't imagine working with anyone else in New York City."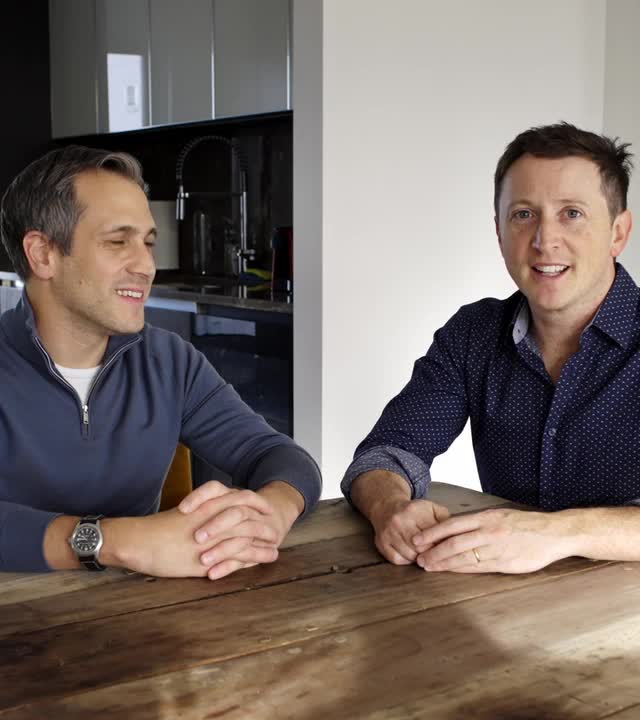 Recent Buyers & Sellers
Stephen H & David S
South Harlem, Manhattan
"Incredibly responsive,
very detail orientated, to a level
I have never seen in anyone
in real estate."
"Ari is the best real estate broker we have ever come across in our fifteen years of renting/buying in NYC and London."
"Simply put, Warner is a pro. His knowledge of an extremely dynamic market is impressive, and was vital in our decision to list our apartment. He was able to devise a strategy that met our needs not only with price, but with closing times to accommodate our eventual move. Everything played out exactly how he predicted, and he was able to secure a deal in a timely fashion. Overall, Warner guided us through each part of the process with sound advice and kept us calm. If you are looking for someone to be a real advocate for you, and make the whole process as headache free as possible, this is your guy!"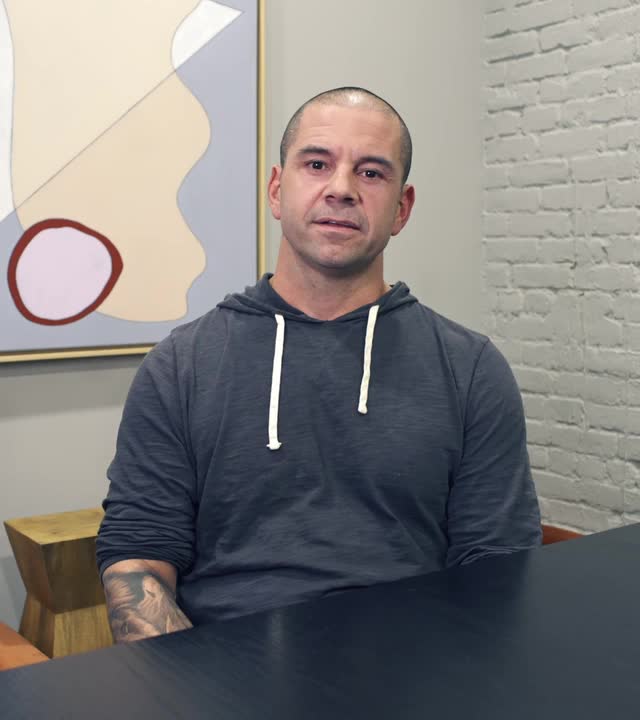 "It's a complete team that
encompasses both the human side
of a transaction and the numbers
side, you need both in this town,
and usually only get one."
"My experience with Warner and his team was nothing short of fantastic.
From our first meeting where his professionalism, local knowledge and marketing expertise was displayed to the day of my closing, I felt that I had a true partner in him and his team."
"Marc is a fantastic broker who has the care, knowledge and patience to find the perfect home for you. He went above and beyond to listen to my specific needs, resulting in finding the perfect apartment. I couldn't be happier with my new home. And he had the utmost patience supporting us through the buying process."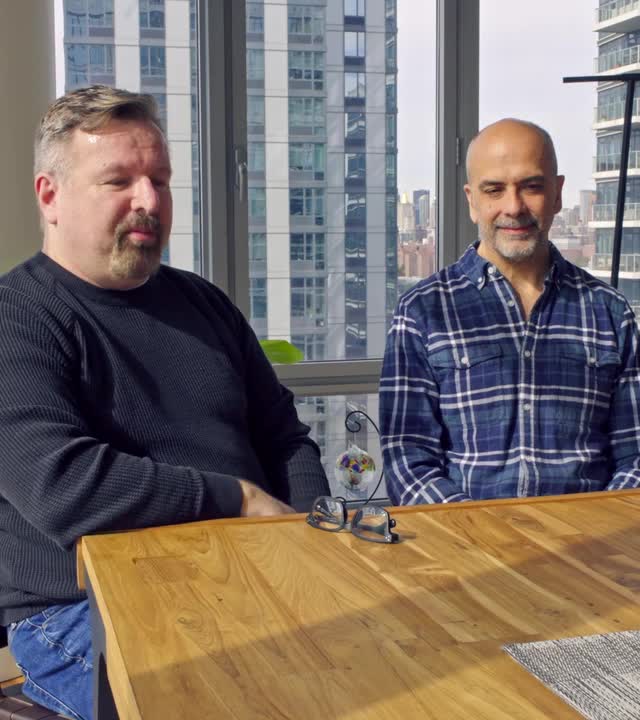 Recent Buyers & Sellers
Daniel H & Steven H
Williamsburg, Brooklyn
"The one word I would use
to describe Harkov Lewis is trust,
without a doubt, from beginning
to end, and to this day."
"Ari and his team deliver a rare combination of strategic expertise, professionalism and genuine warmth."
"Christie was extremely kind, patient and helpful! She advocated for us and got us all the terms we asked for. The real estate market in NYC can be daunting but she made it a breeze. So grateful we were able to work with her!"
"After interviewing several agents, Warner Lewis was the obvious pick for selling my property. He was extremely knowledgeable, honest, and straightforward. Being very easy to communicate with, he guided me in making difficult decisions regarding the listing price and final negotiations. I couldn't be happier that I trusted Warner with my sale."
Speak to Us
"*" indicates required fields